A place to share a little piece of my mind, not that my mind is little. A place that gives me a reason to comment on ONE more thing. A place where no topic is off limits. (Shocker)
A place that will hopefully make you laugh or at least smile. If it doesn't, take this place and shove it.
It's Never Too Leighton
By Jenner | December 27, 2010 at 06:51 PM EST |
No Comments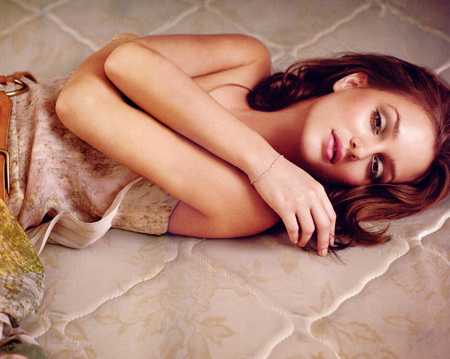 Does she come with the mattress?
I am fully into men, one in particular, but if I had to bat left handed Miss Leighton would be drafted in the first round. My initial obsession with Meester came about from falling in love with her character, Blair Waldorf, on the hit show Gossip Girl. We all relate to certain characters because we recognize a little of ourselves in them. In her her real life, Meester comes from trying times. She shares her story of her mother and a very real side of life. She nails her role in Gossip Girl, she is a musician and now can be seen starring alongside Gwyneth Paltrow in, "Country Strong". This young lady is on her way up and looking fab the whole way. Well done Leighton, well done.
Leaving you with a favorite quote from Leighton's character on GG that is always a good tag line between my bestie and I......
"Your hair has missionary written all over it." -Blair Waldorf